Welcome to HollywoodMemorabilia your premiere destination for authentic entertainment memorabilia and Hollywood collectibles.
Whether you're a serious celebrity autographs collector or a die-hard fan, you've come to the right place.
Browse our huge online catalog of products for Hollywood memorabilia signed by your favorite musicians and movie stars or celebrate your favorite television series and Broadway shows.
In addition to a broad selection of autographed celebrity memorabilia, each and every item available on our site comes with a certificate of authenticity and is backed by our authenticity guarantee.
Shop the entire online shop for collectibles that features a wide assortment of autographed from movie, television, music, theater, literature, history, and more!
For music lovers, there is wide range of rare autographed memorabilia from some of the biggest names in the industry, from artists that are touring all around the world and releasing amazing, chart-topping records to historic music icons that will never be forgotten... 
Stan Lee Signed 'In For The National Championship:Avengers' Comic Book #40 JSA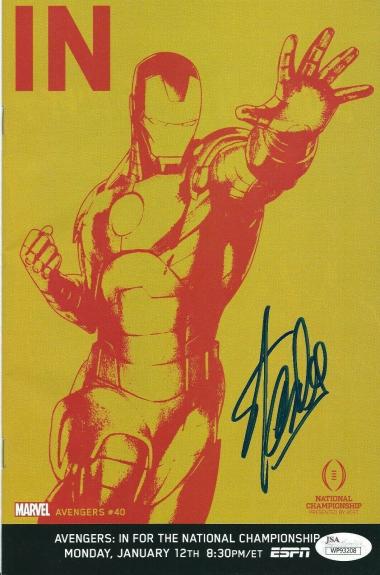 William Shatner Star Trek Signed Autographed Color 8x10 Photo Psa Dna Z96576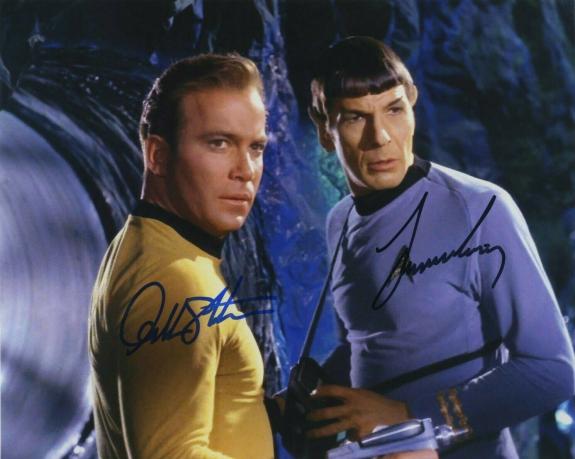 Western Gunfighters #13 Cgc 9.4 Oww Ss Stan Lee Highest Graded Ss #0248377018